This website will offer limited functionality in this browser. We only support the recent versions of major browsers like Chrome, Firefox, Safari, and Edge.
About Rosy
Rosy Starts With You
Are you ready to take the next step on your journey to sexual wellness? In a study of 606 women, Rosy users showed improvement in not only sexual desire but also orgasm, lubrication and arousal.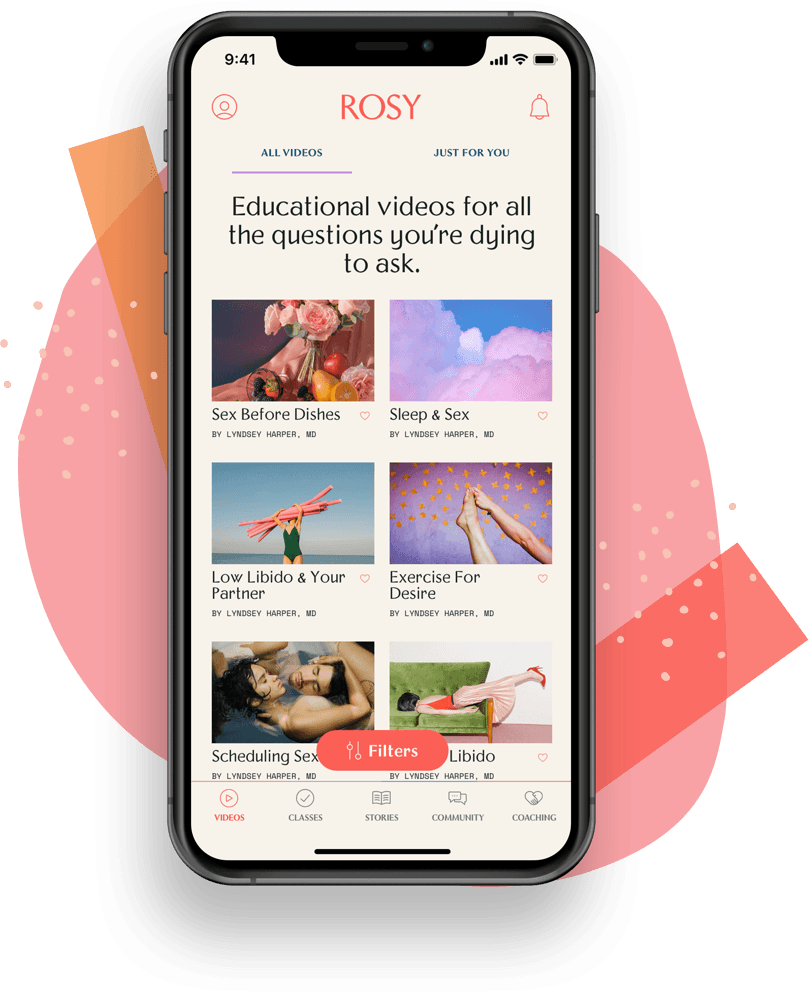 Videos
Learn answers to all your questions with our sex educational videos. No topic left uncovered! Experts advise on everything from low libido treatment and partner communication to body image, pleasure and more.
Classes
Grow with guided self-help classes created by doctors and psychologists. Each class offers evidence-based tools and actionable insights to help women not only cultivate a strong foundation but continue to thrive in their sexual wellness journey.
Stories
Excite through romantic and erotic short stories. Choose from our library of more than 50 sexy stories. Sweet monogamous or raunchy sci-fi, there's a genre (and spice level) for everyone.
Community
Join thousands of women in the first safe space dedicated to all things women's sexual health. Ask questions, seek advice, share experiences and find support.
Sex Coaching
​​Connect with knowledgeable sex coaches in a group or personal setting to find the support you need to accelerate your journey towards a more fulfilling sex life.