This website will offer limited functionality in this browser. We only support the recent versions of major browsers like Chrome, Firefox, Safari, and Edge.
Rosy Survivors & Thrivers
At Rosy, we're proud to support women who have experienced breast cancer. We've partnered with some of our favorite organizations and brands to provide resources to women who have a breast cancer diagnosis. You'll find helpful information and innovative products to help you along your journey. (There's also a few sweet savings to make the shopping a little more fun)


ANAONO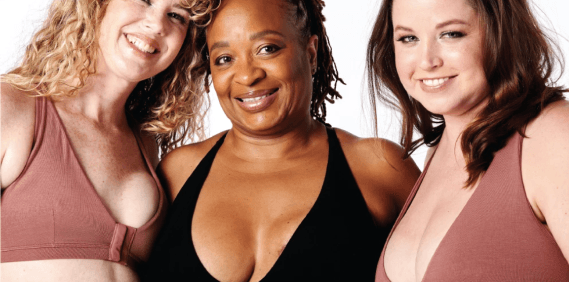 Intimate solutions for those afflicted by breast cancer, mastectomies, lumpectomies, and other conditions that cause discomfort and pain in wearing traditional bras. AnaOno is not just a bra. We design intimates for those that have undergone breast surgery, often related to a cancer diagnosis. Our focus is on you as the WHOLE, not just breasts. Every piece is designed with intention to meet the specific needs of these customers and patients that are not met by traditional lingerie options. Our collections are made for those with one breast, two breasts, no breasts or new breasts, because we know that breasts don't define who you are or how you feel. AnaOno is there every step of the way, from diagnosis, through surgery, and beyond. With AnaOno, you are Never Alone.

FemmePharma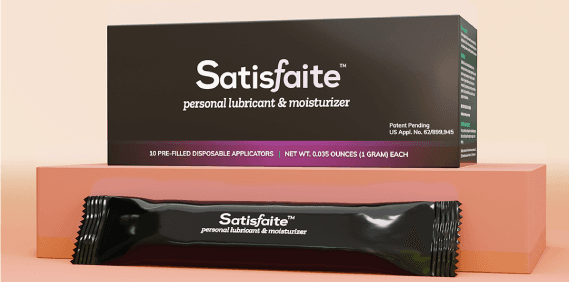 FemmePharma solutions are created by women for women.
They are the highest quality available without a prescription.
Get FDA-cleared relief from vaginal and vulvar dryness! Satisfaite Personal Lubricant & Moisturizer is made without hormones and contains hyaluronic acid which helps in hydrating your most intimate skin. It can also make sexual activity more comfortable without dripping, leaking, or creating a mess.

Brobe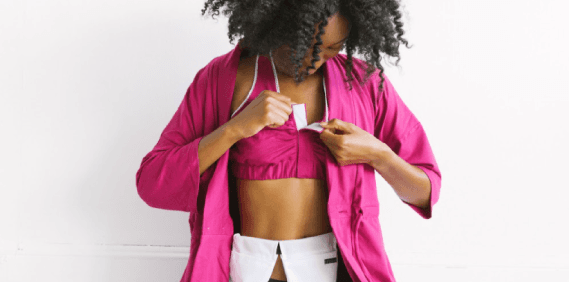 Allison came up with an idea for a bath robe that had a built in bra, but then a friend of hers was diagnosed with breast cancer and they were talking about how she was going to prepare for her surgery recovery and her friend was telling her how there really wasn't a product to help hold all of her post op drains during recovery – that's where the idea for the Brobe Recovery Robe was born.
Not only does it have the built in bra that can hold ice packs or heated pads for relief after surgery or during radiation, but it also has interior pockets to hold the post op drains, also known as JP Drains. JP Drains are used in more than 17 million surgeries in the U.S. for post op wound care. Brobe also has other post op recovery products to help women following surgery!
Save 15% with code ROSY15
Brilliantly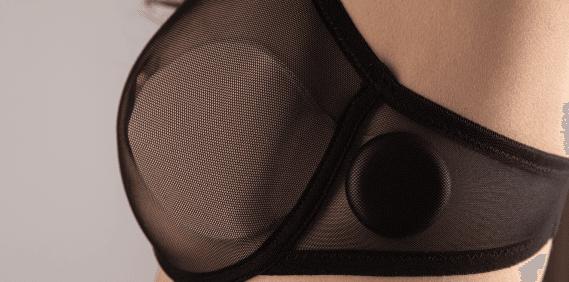 Brilliantly is a brand dedicated to meeting the long term, quality of life issues faced by women who've had an experience with breast cancer. They are creating the products, services and content that make these the issues women face more visible and allow them to embrace their bodies.
Their flagship product, Brilliantly Warm, an app-controlled warming wearable for the many women who experience a constant and distracting feeling of coldness from their breast implant reconstruction is available now.

Living Beyond Breast Cancer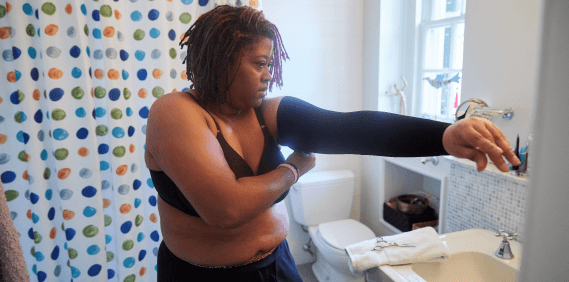 Living Beyond Breast Cancer is a national nonprofit organization that seeks to create a world that understands there is more than one way to have breast cancer. For nearly 30 years, they have provided trusted information and a community of support to those newly diagnosed, in treatment, post-treatment, and living with metastatic disease. For more information, visit LBBC.ORG/BELONG or call (855) 807-6386.
Living Beyond Breast Cancer has partnered with CalExotics, a female-owned company, on their Inspire Line. This line of safe, silicone products can help improve vaginal strength, decrease physical discomfort during intercourse and help to strengthen the pelvic floor muscles. A portion of proceeds from this line are shared with Living Beyond Breast Cancer to support our programs and resources for women diagnosed with breast cancer.
AiRS Foundation
AiRS Foundation's mission is to be a resource and a support system for the women who have had mastectomies as a result of breast cancer, educating them on reconstruction options, and ultimately assisting them with the cost of reconstructive surgery.
For more information or to apply for a grant please visit our website airsfoundation.org