This website will offer limited functionality in this browser. We only support the recent versions of major browsers like Chrome, Firefox, Safari, and Edge.
Telehealth FAQ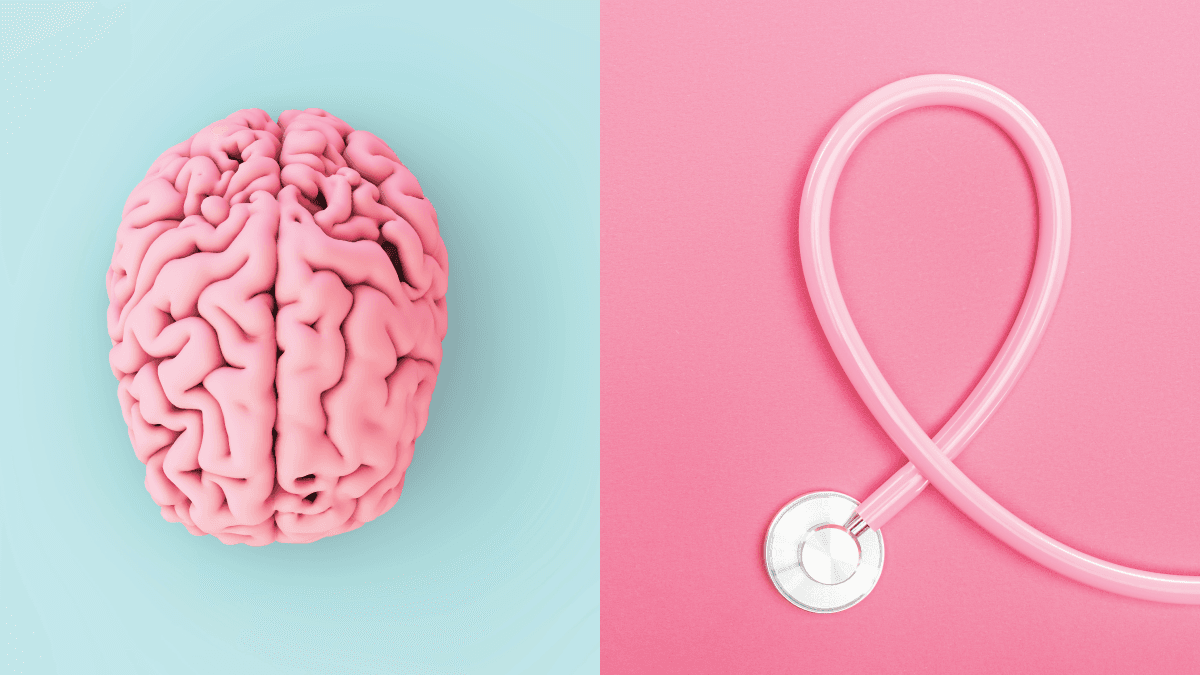 Exploring Rosy Telehealth? Have questions? See below for answers to frequently asked questions about telehealth.
Rosy Telehealth: Frequently Asked Questions
What is Rosy Telehealth?
Rosy Telehealth believes that women deserve easy and convenient access to qualified medical and mental health professionals for their sexual health. Rosy Telehealth is a service that will connect you to providers that are licensed in your state and are qualified to treat your sexual health and wellness concerns utilizing technology such as video chat.
What are some of the conditions Rosy Telehealth treats?
Rosy Telehealth focuses on women's sexual health problems such as Low Sexual Desire, Sexual Pain, Trouble with Orgasm, Mood Problems, History of Sexual Trauma, Menopause, Relationship Problems, Vaginal Dryness, and STIs.
How can Rosy Telehealth improve my life?
Rosy Telehealth will assist you in connecting with the providers that focus on sexual health and relationship concerns. You will be able to locate and book appointments with these providers within the Rosy app. A summary of your appointments will be listed, so you many continue seeing the providers that best fit your needs and personal preferences.
Rosy Telehealth is available in Texas! Book An Appointment in the app!
General Info
Can Rosy Telehealth handle emergencies?
Rosy does not handle emergencies. For any emergencies you will need to contact 9-1-1 immediately.
Do you offer couple's therapy?
Yes. Rosy knows that often sexual problems can lead to relationship issues and visa versa. There is an option to click the concern, "Relationship Problems," that will connect you to experts in that field whom are licensed in your state.
How do I know which provider I need to speak with?
After you submit your location information, you will select an area of concern from the list that you would like to address. Rosy Telehealth will then offer a list of providers who are qualified to address those concerns and whom are licensed in your state.
Can I request a particular doctor?
Once in the Rosy Telehealth page, you will be able to select a provider from the list of licensed providers in your state who are practicing on the platform.
Can I talk to the same provider more than once?
Once you have met with a provider, they will be listed in your summary of appointments. You may revisit this page and schedule another appointment with that provider whenever you are ready (provider availability may vary).
In what timezone are the appointments?
During appointment booking, you have the ability to change the timezone for appointments as needed.
What if I need to cancel my appointment?
If for any reason you are unable to make the appointment, please cancel at least 24 hours prior to your appointment in order to receive a 50% refund of your appointment cost. If you cancel within 24 hours of your appointment, a refund will not be issued.
Do you offer a free trial?
There is no membership fee to use Rosy Telehealth. When you book an appointment, the cost for the visit will be charged to your credit card.
Where is Rosy Telehealth currently offered?
Rosy Telehealth is currently only provided in the state of Texas. As we expand into other states, we will notify users who have entered their zip code in the Telehealth onboarding.
Billing & Insurance
Does Rosy accept my health insurance?
At this time, we do not accept insurance.
The recommended provider is in my insurance network. Can I bill insurance?
There may be an opportunity for you to submit the charges to your insurance company for reimbursement after your visit(s). Rosy Telehealth does not bill insurance on your behalf and cannot guarantee payment for these services by your insurance company. We recommend you call your insurance company and inquire regarding the insurance reimbursement process.
Does Rosy accept Medicare and Medicaid?
At this time, we do not accept Medicare and Medicaid.
Can I use my Flex Spending Account(FSA) or Health Savings Account(HSA) to pay for my appointment?
Unfortunately, this is different based on each individual plan. Many women face issues with reimbursement for sexual health concerns due to lack of coverage by their healthcare companies. In order to be sure about reimbursement, please confirm your health FSA or HSA's terms permit reimbursement of expenses related to sexual dysfunction. There is a $20 tech fee that would not be eligible for reimbursement in any case.
How do I enter a referral/promo code?
During appointment booking, there will be a button to Redeem Coupon (after informed consent and before payment entry). Tapping that button will enable a text entry field where you will enter your code, tap Apply, and receive a green check mark when the code is accepted.
What forms of payment does Rosy accept?
Rosy Telehealth accepts all major credit cards.
Technical Requirements
What technology do I need to use?
You can use your mobile device or your computer. We rely on Zoom for our video conference, so please download the Zoom app on either your phone, tablet, or computer and allow access to your microphone and camera. Doing so will allow your provider to hear your lovely voice and see your pretty face in your video appointment.
Do I need Wifi to use your service?
Although not required, for the best experience, we recommend you connecting your video call on a WIFI connection.
My connection isn't very good. What can I do?
For the best experience, we recommend taking your Rosy Telehealth appointment on a WIFI connection. If connection problems seem to be an issue during your call, you and/or your provider can try turning off your camera.
Can I have a phone call instead of a video call?
We recommend having your video on so that your virtual care experience is as close to an in-person consultation as possible. But if you're uncomfortable with having your video on during your appointment, no sweat! You can turn off your video and have an audio only consultation.
Security & Data
How secure is the payment system?
Rosy Telehealth relies on Stripe for our payment processing. Stripe is a PCI Service Provider Level 1 which is the highest grade of payment processing security. Rosy does not directly store or collect any of your payment information. You can rest assured that your information is safe and secure.
How is my personal information and medical history stored? Is it safe?
Your personal and medical information is stored in compliance with HIPAA security rules and guidance and is housed in a data center that is SOC 2 Type II secured. Only your provider(s) and Rosy Telehealth administrators have access to your information.
Can I share my visit notes with my PCP?
Upon your request only and in compliance with HIPAA standards, your visit notes can be sent to you via an encrypted email. You are then welcome to share those notes with your primary care provider.
Prescriptions
How do I enter my pharmacy info?
If you and your provider decide that a prescription is needed, the provider will call in the prescription to the pharmacy of your choice. This will be discussed during your visit.
Can I receive a prescription?
If you schedule a visit with a prescriber and a prescription is indicated, you may receive a prescription. Prescriptions are not guaranteed and are at the providers sole discretion.
Are there any prescriptions I cannot receive?
Rosy Telehealth providers do not prescribe opioids or any other controlled substances through the platform.
How do I transfer my prescription to a different pharmacy?
Please contact the pharmacy to have your prescription transferred.

Booking & Appointments
Do I need an appointment?
Once you have found a provider you would like to see, you will need to book an appointment through Rosy Telehealth.
How do I make an appointment?
After you select a provider, you will view their availability to book an appointment at a time that is convenient for you.
Should I do anything to prepare for my appointment?
It may be helpful to think through (and even write down) the issue(s) that you are wanting to discuss, when they started, how they have changed over time, other related issues, and things you have tried to help with the issue(s).
What should I do if I can't find an appointment when I need it?
Each provider sets their own availability. If you can't find an appointment slot that works for you with a certain provider, check the next week or another providers schedule to see if there is a better option. If you are still unable to find a slot that works, please email us at telehealth@meetrosy.com and we'll see if we can find a provider to see you.
What happens after my appointment?
After your appointment, you will be sent a post-appointment email and survey. The provider will order any necessary labs and prescriptions. If your provider has recommended followup visits, please be sure to schedule those in the Rosy Telehealth platform.
How do I begin my appointment?
you have scheduled your appointment, it will appear under the "Upcoming Appointments" under the Telehealth section of the Rosy App. At the time of your appointment, you can start the visit in the app or from the link in your email confirmation. The video call will take place in a HIPAA compliant Zoom setting.
Can I purchase appointment packages?
Appointment packages are not available at this time.
What happens if my visit goes over the allotted time?
The provider will end the visit at the completion of the allotted time. If more time is needed, please schedule an additional visit with that provider to discuss.
Provider Information:
How do you screen your doctors?
All providers are undergo background, educational, licensure, and board certification verification. Additionally, Rosy Telehealth seeks out providers who have completed additional training in the field of sexual health.
Are the providers on the Rosy Telehealth platform licensed?
All providers on the platform are licensed in the states in which they are available.
What do MS, RMHCI, LICSW, LMHC, LPC… letters by the name of doctors and therapists mean?
MD - Doctor of Medicine
LMFT - Licensed Marriage and Family Therapist
LSOTP - Licensed Sex Offender Treatment Provider
CST - Craniosacral Therapist
CIRT - Critical Incidence Response Team
LPC - Licensed Professional Counselor
AASECT - American Association of Sexuality Educators, Counselors and Therapists
Can your physicians or therapists prescribe medications?
Many providers on our platform can prescribe medications. Providers who can write prescriptions are noted "Prescriber" by their name. Prescriptions are at the discretion of the provider.
Can a medical provider order a lab test for me?
If indicated, your medical provider can order labs for you.
Become A Rosy Provider
What does the application process? How long will it take?
If you are interested in becoming a Rosy Telehealth Provider, please submit your CV to telehealth@meetrosy.com. Rosy requires demonstration of proficiency in women's sexual health. Review of application, credentialing verification, background check, and onboarding take approximately 2-3 weeks. We are only hiring in certain states, so we may hold onto your application until we are available in your state.
Rosy Telehealth is available in Texas! Book An Appointment in the app!